SAP® SuccessFactors® Integration
Extend SuccessFactors to popular content management platforms for centralized HR document management and governance using the docuflow SuccessFactors connector and applications from VersaFile.
VersaFile's SAP SuccessFactors integration gives organizations the power to use best-in-class content management systems to securely create a single consolidated digital employee file, providing employees with an efficient employee self service (ESS) mechanism to access their documents. Respecting SuccessFactors Role Based Permissions (RBP) access, HR professionals and line of business managers can search for documents across their operational domain and geographic region, all within the SuccessFactors user experience. Two SuccessFactors extension applications, "My documents" and "Document search" are included with the integration and are available for use within the SuccessFactors Menu system and Mobile applications.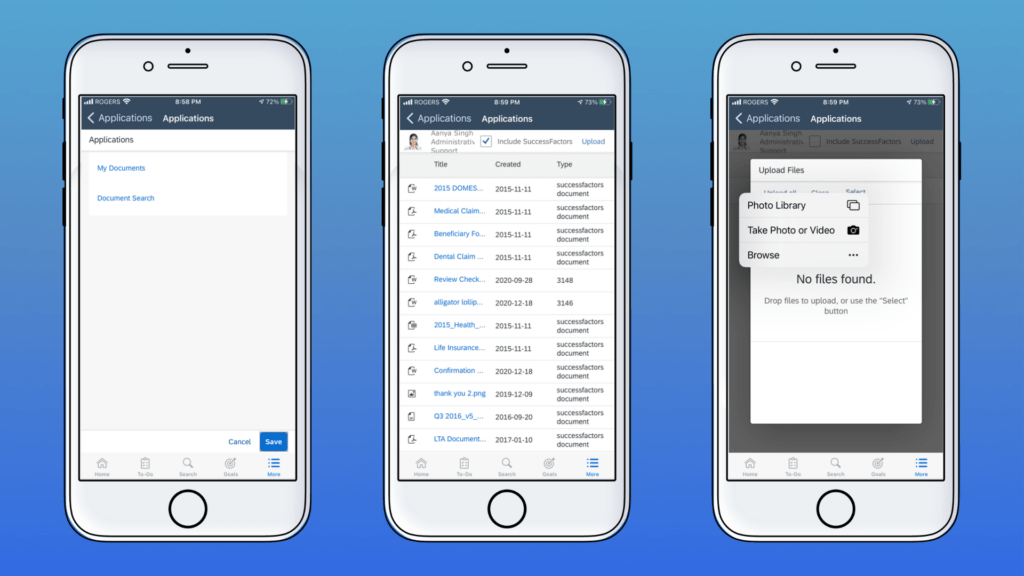 With the VersaFile docuflow integration, organizations can configure instant connectivity to SAP SuccessFactors and simply deploy the pre-packaged user applications without having to custom code anything.  HR folders are dynamically created and content from SuccessFactors are automatically archived and classified.  Content in SuccessFactors is replaced with a docuflow LinkCard, saving storage in your SuccessFactors tenant and retaining a consistent SuccessFactors user experience.
Not fully migrated to SuccessFactors?  VersaFile HyperConnected ContentTM extends your integration to other related business applications to securely network your centralized content to SAP ERP, 3rd Party Payroll Applications and more. To learn more about the power of VersaFile HyperConnected ContentTM get in touch!
With VersaFile docuflow, organizations increase productivity, save IT costs, and provide better centralized information governance across the entire lifecycle of an employee from recruitment to retirement for employees, for operational managers, and for HR professionals.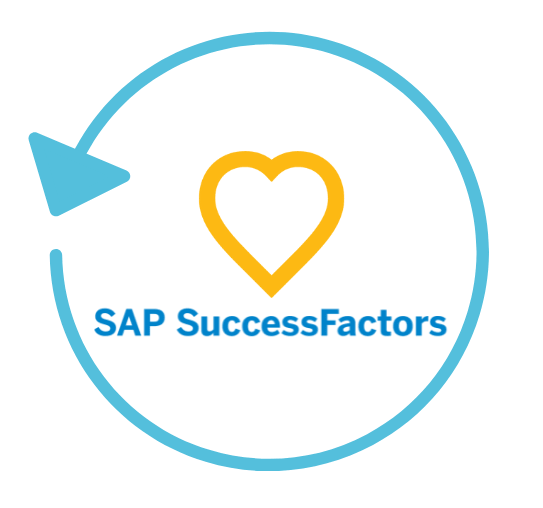 Should I use the built-in attachments services of SuccessFactors or integrate with a 3rd party content management platform? We think the answer is clear. Integrating with an enterprise class content management system is the way to go, and if you leverage your existing infrastructure already in house, then it makes even more sense. Learn more, we have written a blog, based on direct customer feedback, called Common challenges with SuccessFactors built-in attachment services, it's a quick 5 min read.
As companies understand the key challenges, the following use-cases and needs begin to form:
Book a demo for docuflow for SAP SuccessFactors integration and uncover the value SAP content & process automation can drive for your business.