INTELLIGENT and AUTOMATION, two words that are familiar but when put together can cause confusion. When we put them together at VersaFile, we focus on delivering tangible, real-world solutions that add real business value quickly… What if you had the ability to ingest, interpret and route information to where it needs to go automatically? What if you had systems that could make recommendations to your staff, or better yet, make decisions and execute tasks without burdening your team? It would transform your business. For VersaFile, that's what Intelligent Automation is and does.
THE 7 PILLARS OF INTELLIGENT AUTOMATION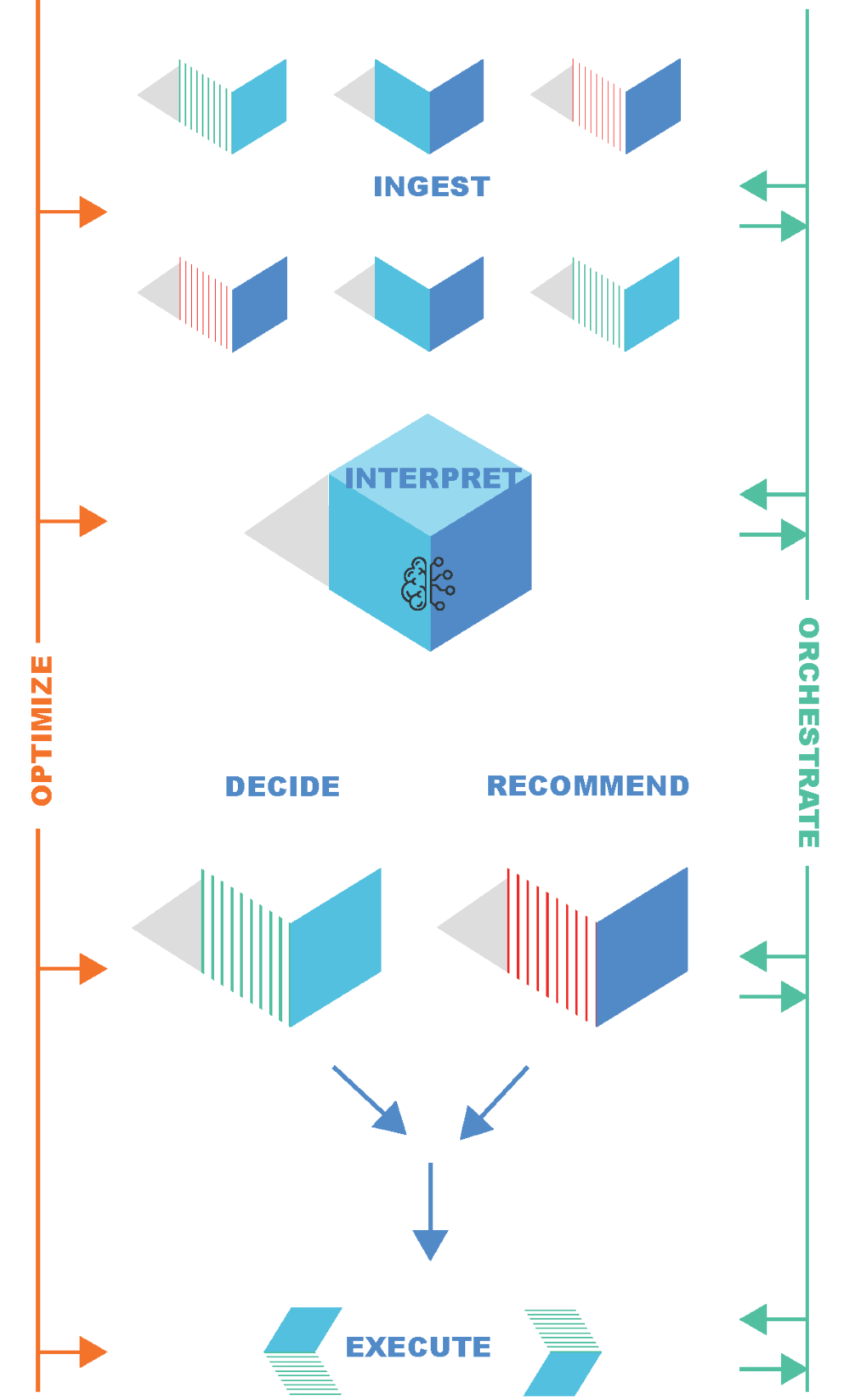 Ingest information from multiple sources including legacy systems, email, the Cloud and AI sources like computer vision, OCR and image/speech recognition.
Interpret the information to understand what needs to be done with it and where it needs to be routed in the process.
Decide according to the organization's business policies, regulations and rules to apply to provide autonomous decision making after evaluating several possibilities.
Recommend guidance to the end user based on historical process data patterns using trained machine learning models to predict the best possible choice (such as the best next actions).
Execute the appropriate action by choosing the most efficient method whether it's updating a ledger, an order, sending an email or a notification.
Optimize during the process and on an ongoing basis, responding and becoming more efficient as new information is ingested and interpreted.
Orchestrate the ingestion, interpretation, processing and routing of information to create the necessary outcomes.
Reach out for a no-charge half day Intelligent Automation Workshop to help assess your needs.