Appointment of new CEO of VersaFile Services Group
Vancouver, BC – July 1, 2021 – After 15 years of leading the VersaFile Services Group, Sean Fitzpatrick is transitioning to a new role as the CEO of the VersaFile Product Group and Executive Chairman of the VersaFile Board of Directors. Effective July 1, 2021, Tayo Runsewe will succeed Sean as the new CEO of VersaFile Services Group.   
Sean co-founded RKO in 2005 along with current CTO, Darren Peloso. They envisioned the organization to be a professional services leader in the IBM Content Management space and over the past 15 years, have seen that vision become reality. Just as the Services Group of the organization has flourished, Sean will bring the same rigour and attention to detail to the VersaFile Product Group, a new growth area for the business.
"Over the past 15 years as CEO of VersaFile, I have seen how the company has changed and grown. I'm incredibly proud of the amazing people who have helped us build the company, its offerings and more importantly its reputation to what it is today. Stepping down as CEO of the Services Group will allow me the opportunity to focus on the growth of the product side of our company". – Sean Fitzpatrick
In his role as CEO, Tayo will be responsible for overseeing all aspects of the Service Group's functions including but not limited to finance, business operations, and service delivery. The current leadership team is experienced and deeply involved in the creation of the Services Group Strategy and direction. Tayo's relationships with the current leadership team and strategic plan will allow Tayo to integrate quickly into his role. Tayo will also sit on the RKO Board of Directors.
"Tayo has shown incredible leadership, cultivated key customer relationships and proven performance at VersaFile, and he is a natural choice to succeed me as the CEO. VersaFile is well-positioned for future profitable growth, and I have full confidence that Tayo will continue to advance our success."
Stepping into Tayo's shoes as the Director of Business Development is Greg Kaut, who has worked on the Business Development team with Tayo for 2 years and also has a very rich background in content and process automation solutions.
The Senior Leadership Team for the Services Group is now made-up of:
Tayo Runsewe – CEO
Dorian Prior – Director of Service Delivery
Greg Kaut – Director of Business Development
Greg Van Wormer – Strategic Advisor
Gary Helper – Director of Business Operations
Lisa Embree – Director of Finance
Audrey Ng – Director of HR
About VersaFile Services Group
VersaFile Services Group is a Vancouver-based technology services company providing intelligent content and process automation solutions across North America. This includes managed services, strategic consulting, implementations, and the resale of commercial software. Our purpose is to generate outcomes that make a difference by making our solutions easy, highly functional, and quick to value.
While operating as VersaFile, the organization parent company is RKO Business Solutions Inc. with wholly owned subsidiaries VersaFile Inc. and VersaFile USA Inc.
Contact:
For further information, please reach out to:
Audrey Ng
Director of Human Resources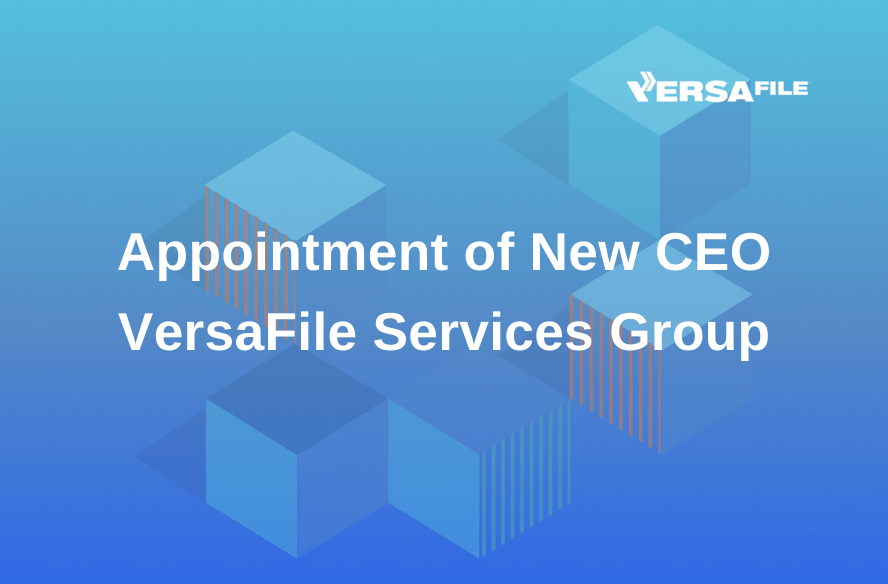 Sign up for future blogs and let us know which Intelligent Automation topics are of most interest to you.