Artificial Intelligence and Intelligent Automation in Energy and Utilities
Exponential technologies are becoming integrated with electric grids enabling more efficiency and secure operation. Modernization of legacy IT systems continues to be a major area of investment as utilities embed new digital technologies, data sources, and volume increases exponentially.
While Data analytics has played a huge role in the energy and utilities industry for several years, integrating real-time data into advanced analytics and Artificial Intelligence (AI) is helping organizations make more accurate decisions in many areas including work and outage planning, regulatory compliance, emergency response, and customer service and support. Advancements in Machine Learning (ML), AI, and analytic tools have helped to improve decision-making in this sector by uncovering powerful insights that enable more complex and predictive modeling.
In an industry that complex modeling capabilities have proved invaluable, organizations continue to drive innovation and overcome industry-specific challenges.
The following sections provide an overview of the challenges, key business drivers, trends, and practical/actual use cases for Intelligent Automation in Energy and Utilities with our business partner IBM.
Challenges Facing the Energy and Utilities Industry
Utilities face a myriad of challenges from both traditional challenges and emerging social and economic challenges associated with policies to reduce carbon emission with a direct impact on operations.
 Asset Operations:
The grid infrastructure is ageing in many regions, with assets operating way beyond their expected life, creating concerns about reliability. At the same time, experienced workers are exiting utility companies due to a retiring workforce, taking domain knowledge with them. Adding complexity are the climate-related extreme weather and wildfire events that threaten major disruption to utility operations and businesses.
Energy Systems:
Due to changing dynamics and the global drive to reduce carbon emissions, utilities are looking to increase the amount of renewable energy, such as solar and wind generation, into the grid. These changes will bring about a new set of challenges including difficulties in planning maintenance, power quality, and intermittency of supply. The drive to reduce the carbon footprint will also lead to an increase in demand for electricity, as buildings and transportation move to electricity-based power consumption from current fossil fuels, such as oil and gas. 
Customer Operations:
Current customers are more engaged, asking sophisticated questions, and seeking sustainable options. As a result, they expect new and innovative ways to interact with utilities, as well as relevant and timely offers tied to green advocacy. Customer operations need to deliver proactive, personalized, and intuitive omnichannel interactions. In addition, call center operations need to find a way to reduce agent-handling time, as they have seen a substantial uptick in inbound calls during the pandemic and due to an increase in consumer questions about sustainable options.
Enterprise Operations:
Similar to other businesses, utilities are looking to innovate, reduce operational expense, and increase operational efficiency. Utilities continue to face increasing regulation during the energy transition, which also needs to be managed efficiently.
Accelerating Change in Energy and Utilities
The 4 D's – Decarbonization, Decentralization, Digitization, Democratization
The 4 D's are helping drive unparalleled transformation due to a number of key drivers and disruptive forces both social and economic that are requiring organizations to adapt and transform their business models to support:
New energy sources and incentives.
Decentralized assets and IoT allow the field to inform control systems.
Digital technologies enable new business models.
Transparency, trust, and control are core expectations.
Some examples of this transformation in Energy and Utilities:
1. Electricity ecosystems are increasingly important to address challenges of energy transition and net-zero.
By 2030, one of the largest hybrid cloud networks in the world will be the electric grid.
Managing this massive ecosystem of ecosystems requires intelligent, integrated, and instrumented networks that bring strong physical security and cybersecurity to ensure critical infrastructure.
2. Exponential technologies are becoming integrated with electric grids enabling more efficiency and secure operation.
Modernization of legacy IT systems is a major area of investment as utilities embed new digital technologies and data increases exponentially.
Advanced IoT sensors, real-time data, advanced analytics, AI, and advanced cybersecurity increase efficiency and reduce risks.
3. New services compete for customers as a focus on sustainability becomes a differentiator.
Customers are increasingly active and demand immediate and easy information on their energy usage and new service options.
Utilities and new entrants prioritize the delivery of sustainable alternatives for customers that cross-industry boundaries.
Electric transportation (e-mobility), renewables, ecosystem networks, and energy flex platforms drive innovation, while client-centricity becomes critical to survival.
4. Massive investments to modernize and expand electric utility infrastructure.
The electric utility industry comprises the largest built infrastructure in the world and is poised to grow substantially.
Investment in utility platforms will exceed $180B in the next 3 years and is projected to continue to grow to meet clean electrification targets.
For this article, we will focus on trends in digitalization.
Key Digital Trends for Energy and Utilities
To overcome these challenges and manage the key industry drivers, utilities are employing various strategies to digitize and make their operations more resilient.
Digitize assets:
Use digital tools to monitor and upgrade physical infrastructure (assets and equipment) and create a stable, more resilient infrastructure that also brings efficiency.  New York Power Authority has deployed 190,000 sensors to become the first ALL digital utility to help them achieve these goals.
Digitize interactions with employees and customers:
For employees, the goal of such initiatives improve the health and safety of employees through the use of IoT devices, as well as improve the efficiency of work processes by applying AI & Natural Language Processing to technical search. From a customer engagement perspective, there are opportunities to provide omnichannel, interactions via web chatbot phone/ivr, and support both customer expectations and call center efficiencies.
Digitize the grid:
Similar to digitizing assets, transmission and distribution utilities are implementing advanced grid technologies to bring more automation to energy delivery but also are relying on AI, ML, and decision optimization to accelerate and orchestrate the integration of renewables. Securing the grid is another important digital trend due to recent ransomware attacks on critical infrastructure.
How Utilities Can Leverage Data and AI to Drive Innovation
The digital trends and expediential growth in real-time data are presenting unique opportunities to accelerate business outcomes with AI and Intelligent Automation.
AI-driven Asset Operations for Utilities:
AI enables remote inspection and monitoring of the critical infrastructure, which reduces the operational expenses associated with in-person routine inspections as they are sometimes performed in hazardous conditions. More remote operations lead to improved worker safety without sacrificing reliability.
AI also enables virtual assistance to provide guidance to utility workers as they perform their jobs, increasing the velocity and accuracy of their work. IoT and AI together provide real-time visibility to the health and safety of workers.
Applying AI and ML to asset data along with IoT and Weather data helps utilities understand the health and risk of assets, transforming operations and maintenance with prescriptive actions that improve grid performance, increase reliability, and extend asset life.
Utilities are Transforming Customer Engagement with AI:
ML provides insights into customer preferences and enables utilities to provide targeted "Green Advocacy" offers that drive new revenue streams and improve customer satisfaction.
Conversational AI provides 24×7 customer engagement and enables service excellence with automated interactions that reduce live agent contact, resulting in lower costs.
ML is used to predict participation in demand response programs helping utilities to offset peak demand with offers that reduce consumption and bring demand in line with supply.
Combining Conversational AI with ML offers opportunities for more advanced agent and self-service interactions driving better customer engagement and new revenue opportunities.
Utilities are Innovating Enterprise Operations with Data, AI and Automation:
Robotic Process Automation (RPA) is used to intelligently automate repetitive processes such as meter to cash, leading to significant cost reduction while empowering employees to focus on higher values activities.
AI embedded into Governance, Risk, and Compliance processes optimize workflows and provide real-time insights into the state of risk across the enterprise.
A utility domain, Data ready foundation enables the collection, governance, analysis, and infusion of data-driven insights throughout utility operations across the enterprise.
To enable AI and ML, utilities are increasingly focused on a data foundation that is specifically designed for their business. A data model for energy & utilities along with a knowledge catalogue with associated business terms forms this critical foundation for analytics across the enterprise.
High Value Outcomes from Utilities Leveraging Data and AI
The following outlines several operational areas and real Use Cases in which Utilities have driven innovation and accelerated business outcomes.
Asset Operations:
Utilities use AI to optimize asset lifecycle operations with data-driven recommendations on monitoring, operating, maintaining, and replacing assets. AI increases worker productivity, accuracy, and safety for field operations.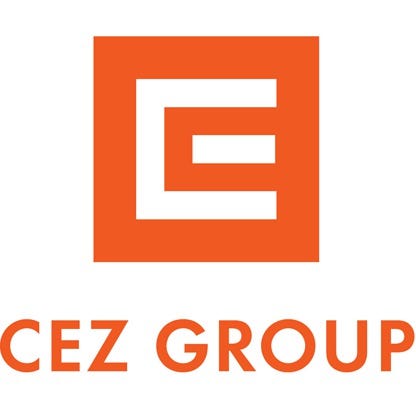 CEZ Group
CEZ embarked on a data foundation strategy to address challenges around fragmented and siloed asset data, limited reporting and insights, and support for decision making. They also had a desire to innovate with advanced modeling. CEZ leveraged the utility centric business data model to enable self-service Business Intelligence (BI) and reporting infrastructure, along with a foundation for Predictive Analytics. They created a centralized data warehouse for Distribution Operations to support process innovation for asset management and produce trusted and reliable data for decision-making. In the current release of the project, CEZ is analyzing the health and risk of distribution transformers.
Customer Operations:
Utilities use AI to provide customers with fast, consistent, and accurate answers across any application, device, or channel. AI learns from customer conversations improving its ability to resolve issues the first time while removing the frustration of long wait times, tedious search, and unhelpful chatbot.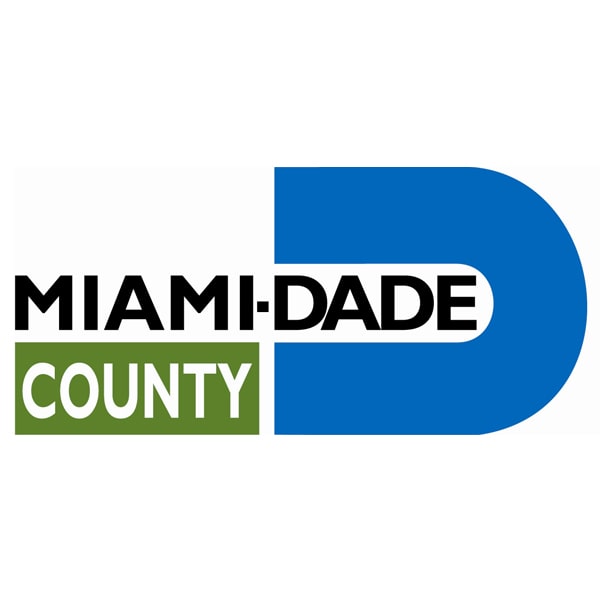 Miami-Dade County
Miami Dade Water and Sewer were unable to handle their increased volume of calls and used AI to create an online virtual assistant to augment customer support. The new web chat helped Miami-Dade County improve the customer experience by handling the overflow wait time during business hours and extending customer support outside normal business hours, providing 24/7/365 customer service.
Energy Systems:
Utilities are using AI to improve decision-making regarding energy generation and dispatch.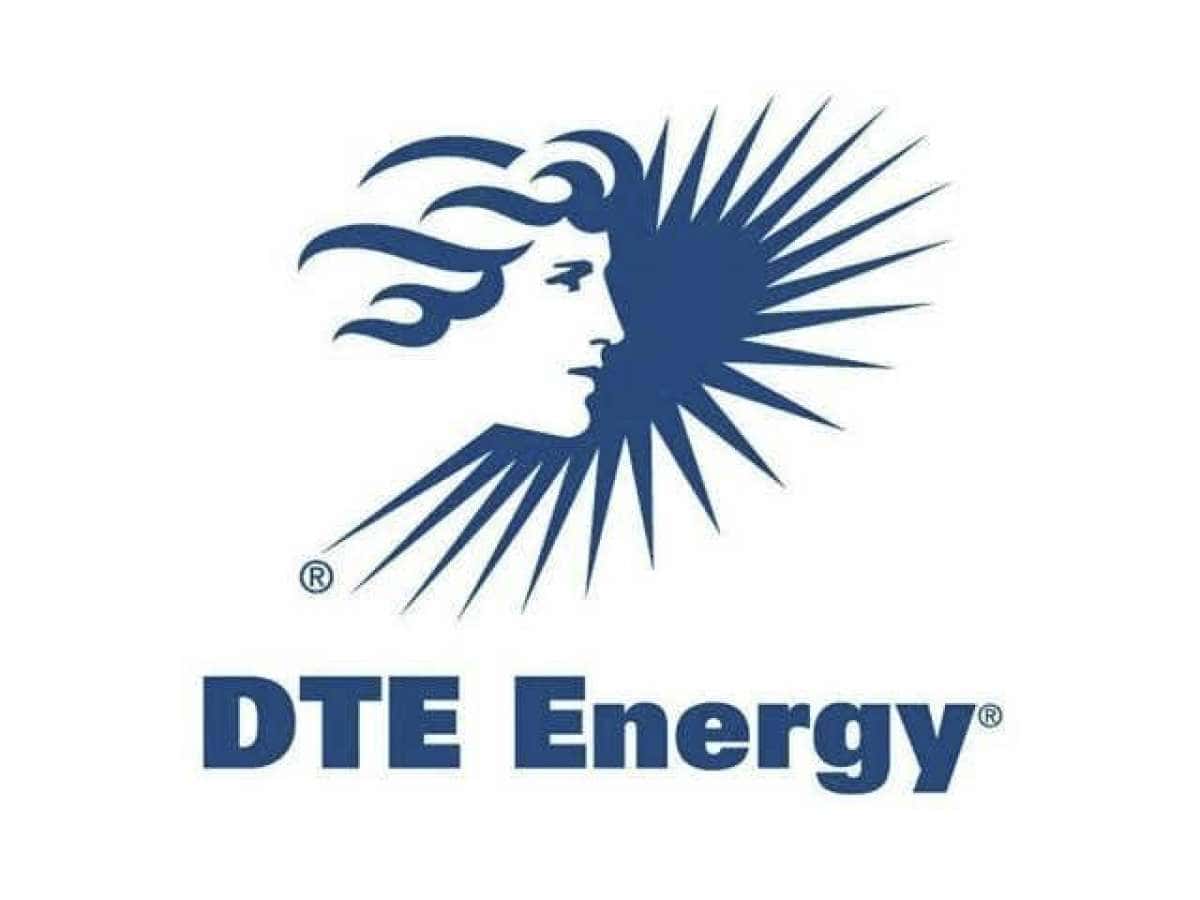 DTE Energy
The Detroit Edison's Ludington Pumped Storage plant (DTE Energy) wanted to maximize market impact by optimizing its operating schedule to Midwest Independent System Operator (MISO) market signals. The pumped storage plant operates similar to a hydroelectric plant, however its turbine can be run in reverse. This allows the turbines to flow down during the day then run reversely to the upper reservoir at night when prices are lower. DTE Energy's digital solution enabled them to develop a pump storage plan based on mathematics vs. operator experience. Their new pump storage plan with optimization detects opportunities to deviate existing schedules and gives analysis of opportunity lost/cost deviation, taking into account: market price forecast, reservoir capacity, unit generation, and pumping capacity. DTE Energy's new AI powered decision-making enables operators to deviate from the schedule in real time, while understanding the cost implications. They expect to see an improvement opportunity of as much as $8M annually with an initial goal to achieve at least 10% of that opportunity and an optimization payback of less than a year.
Enterprise Systems:
Utilities are achieving operational efficiencies using AI-powered automation to improve employee productivity across the Enterprise.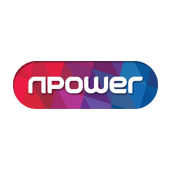 Npower
Npower, the retail arm of a UK based utility, was looking to improve the efficiency of their meter to cash processes. Through the application of Robotic Process Automation (RPA) to their IT operations, specifically application and batch monitoring and exception handling, Npower reduced operation expenses by 18% in billing and customer service areas.
In the face of a multitude of traditional and emerging challenges, utilities must continue to deliver safe and reliable energy to power homes and communities.
Digital solutions that leverage data with AI can help drive innovation and support utility transformation. Whether utilities are looking to drive Green Energy initiatives, improve customer experiences, or asset efficiencies, AI can support the digitization of operations and accelerate business outcomes.
Want to learn more about Automation in Energy & Utilities and how VersaFile's clients are implementing Intelligent Automation? Get in touch today!
Sign up for future blogs and let us know which Intelligent Automation topics are of most interest to you.